In search of Orchid November 2018
06 December 2018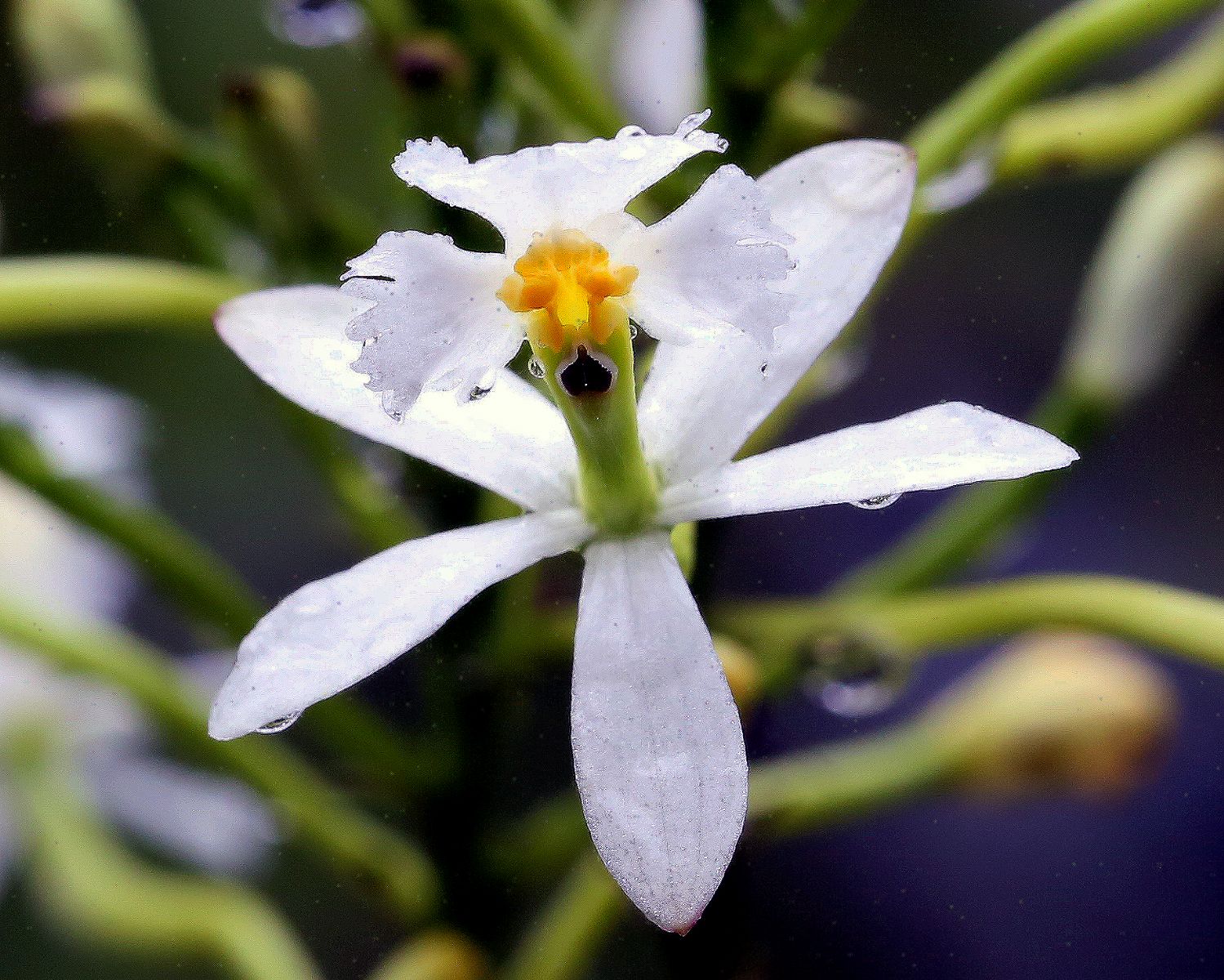 From November 19th to the 2nd of December I spent a very enjoyable time exploring firstly the lowlands of the Madre de Dios region and then at the higher elevations in the Andes towards Marcapata looking for and recording flowering species of Orchids. Yes I am known in the fish hobby as a Corydoras specialist, but Orchids are another great interest of mine, and it is not often that one can enjoy two passions at the same time.
The districts of Madre de Dios and Cusco in south eastern Peru are one of the most bio diverse regions on the planet, and to be able to see and study Orchids and fishes in the same area is a real bonus for me. However this particular trip was to be dedicated to my interest in Orchids.
Knowing from literature that Peru was the home to more than 3000 know species of Orchid, I decided that it would be good to dedicate a trip just to see as many flowering orchids as possible in the time I had planned.
November is the start of the rainy season (Spring time in the southern hemosphere), so I was prepared to get wet at times, I knew from experience that when it rains it is very often extremely heavy and constant, and often making travelling difficult. With all this taken into consideration I suitably eqiopped my self and headed out along with friends Felix and Lance to search some of the lowland areas we had previously been to on fish collecting trips. It was soon apparent that these lower lying areas although fairly plentiful in Orchid plants, no flowering specimens were found. we then decided that if we headed up towads the mountains (Andes) where spring time would have started a little earlier, we hopped to be more successful and find orchids in flower.
After a good nights sleep we left early (5.30 am) and headed out for the town of Quincemill in the Andean foothills. Compared to the same journey that my friend Lance had taken in the early 2000's, which was on dirt/gravel roads through thick jungle, and which took many days to complete, our journey was on a nice tarmaced international highway. This was compleded in 2012, and make many areas easily accessible and is a prety comfortable drive with journey times down to hours instead of days to reach your destination.
Once we reached the first real inclines where the roads started to climb from the pretty constant 240m above sea level, we were very soon up to 700 meters and encountered our first noticible Orchid flowers in the form of Sobrilia and Bletia. After stopping to record the habitat and natural growing conditions, we proceded to head for our base destination Quincemill.
Written by Ian Fuller
---