Orchid research in South Eastern Peru
08 August 2019
While making many trips to South Eastern Peru with groups of tropical fish hobbyists, I descovered that the region is a hot spot for Orchids, especially at the higher altitudes, from 600 to 3,500 meters. So I decided as well as sample for new fishes in the many streams and rivers we come across, I would also record the flowering orchid species we come across, and we soon discovered that there are literally hundreds if not thousands to be found. Obviously they do not all flower at the same time, so I set myself the task of recording as many flowering species as I could fine on each trip I made. Not only recording images of the flowers, the plants and their habitat, but the conditions they were growing in, such details as the location, altitude, air temperature, plant temperature, the host they were growing on, light and shade, flower size. Basically as much information as I feel necessary to be able to maintain the species in the home or green house.
November 2018 was the first of my dedicated Orchid trips, and I have now produced a small book on the flowering species that we found. This will shortly be followed by book II 'Orchids of South Eastern Peru' flowering in 'February'
The Books are £12.50 each and are available directly from myself. Anyone interested please Contact me for shipping price or any queries.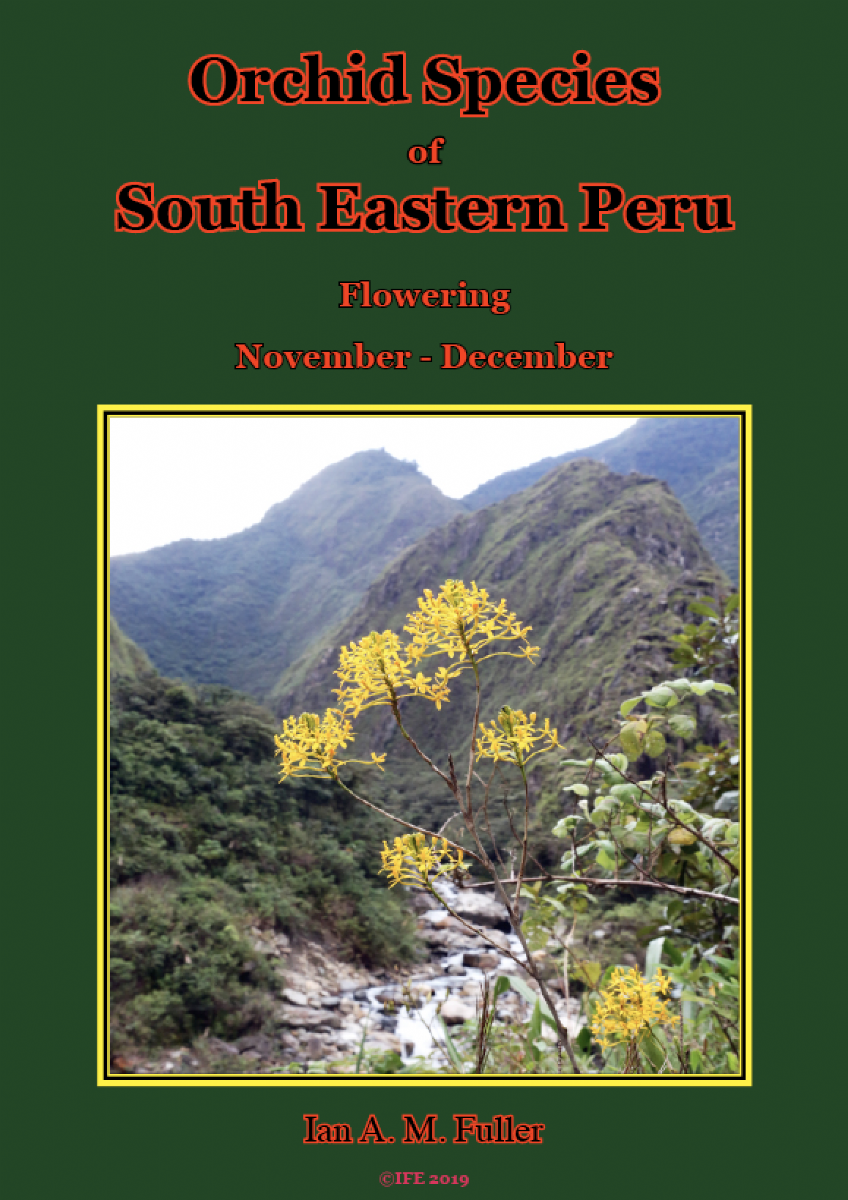 Written by Ian Fuller
---